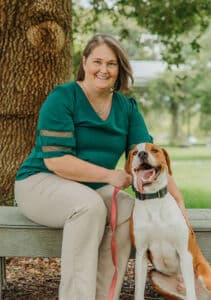 Jennifer Hudick
Senior Director of Operations
Jennifer joined HSVB in early 2022, and brings more than 15 years of veterinary management and animal welfare experience to the organization. Prior to joining HSVB, Jennifer worked in the veterinary and animal welfare field  for more than 20 years, at Countryside Veterinary Hospital in North Alabama. She worked closely with rescues in the area to ensure they had access to excellent veterinary care. 
Jennifer became a Certified Veterinary Practice Manager, through the Veterinary Hospital Managers Association in 2015.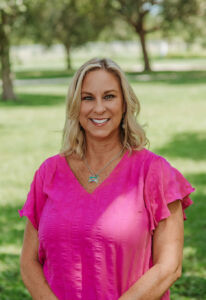 Tracey Kinsley
Senior Director of Communications
Tracey joined HSVB in early 2019, and brings more than 20 years of public relations and communications experience to the organization. Prior to joining HSVB, Tracey worked in the healthcare field for more than 13 years, at both the VNA and Treasure Coast Hospice, where she managed the Communications Departments. Her background also includes extensive knowledge of non-profit management and public speaking.
Tracey has been a resident of Indian River County for more than 35 years, and is a graduate of East Carolina University.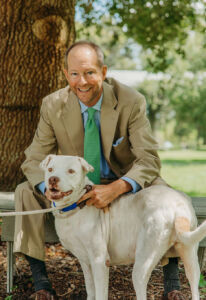 David Levite
Director of Donor Relations
David has over twenty years of experience working in senior-level advancement positions with major non-profit organizations. He has worked in Washington, DC, South Carolina, and Florida. Most recently, David was a Major Gift Officer at Stetson University College of Law in Gulfport, FL. Prior to that, he served as Director of Development at Audubon South Carolina in Charleston, SC, and Executive Director of Development & Alumni Relations at the Columbus School of Law in Washington, DC.
Before that, David served as Vice Chancellor and Chief Development Officer at the Archdiocese for the Military Services in Washington, DC. David has a bachelor's degree in anthropology and history from the University of South Carolina.
David's primary role at HSVB will be to facilitate generous giving through financial contributions and volunteer activities. He is excited to be a part of an organization that works to improve the lives of animals in need. David is a lifelong animal lover who has shared his time with many furry friends. In his spare time, he enjoys sailing, exploring the natural world, and reading American and British history.
Steve Smith
Director of Marketing
Steve joined the HSVB family in 2019, harnessing his deep-rooted knowledge from decades in marketing and design to amplify the organization's mission and awareness campaigns. Prior to his role at HSVB, Steve spent over 13 years specializing in non-profit marketing, notably serving as the Director of Marketing for the VNA and consulting for numerous non-profits. During this period, he led groundbreaking campaigns and demonstrated an adept understanding of the intricacies of non-profit communication. Now, at HSVB, Steve consistently spearheads impactful marketing strategies and design initiatives, blending his rich experience with the organization's unique objectives and aspirations.
Susan Schuyler Smith, President
Wendy Trimarche, Past President
Rob Kusch, Vice President
Kathryn Barton, Treasurer
Rosalen E. Cline, Secretary
Members
Eric C. Barkett
Janis Christensen
Jill Collinson
William S. Frates II
Gena K. Grove
Christine Hammarskjold
Kari Mason
Jeff Powers
Advisory
John Clark, DVM
Kristin Dobson
Concie Fowler
Barbaralee Monday
Margaret Norris

Foundation
Dale Keyser, Chairman
Warren Schwerin, Vice Chairman
Andrew Sowers, Treasurer
Carol Twyman, Secretary
Members
Kathryn Barton
Samuel F. Beach Jr.
Jan Christensen
Jill Collinson
Charles (Chip) Cruice
Jan Hagemeier
Christopher Johns
Rob Kusch
Jeff Powers
Maria Whittle