Pet Care for Homeless Animals
We provide compassionate medical care to every shelter pet that enters our doors.
In addition to our public Pet Care Clinic, our veterinary medical team provides specialized and compassionate medical care to every shelter pet that enters our doors. Last year, the team performed over 2,700 spay and neuter surgeries at the shelter, in addition to treating thousands of sick and injured animals.
The animal shelter environment is unique in the veterinary care field, encompassing challenges that are either less common or nonexistent in private veterinary clinics. Shelter veterinarians treat patients that often have no known health or behavioral history. These pets are generally sicker than owned pets, suffering from malnutrition, severe injuries, parasites, infectious diseases, and more. Beyond the needs of individual patients, shelter veterinarians must also be experts in managing the health and care of large pet populations, with hundreds of individual pets under their care each day. The shelter team must be experts in animal behavior, disease control, preventative medicine, organizational policy, and more.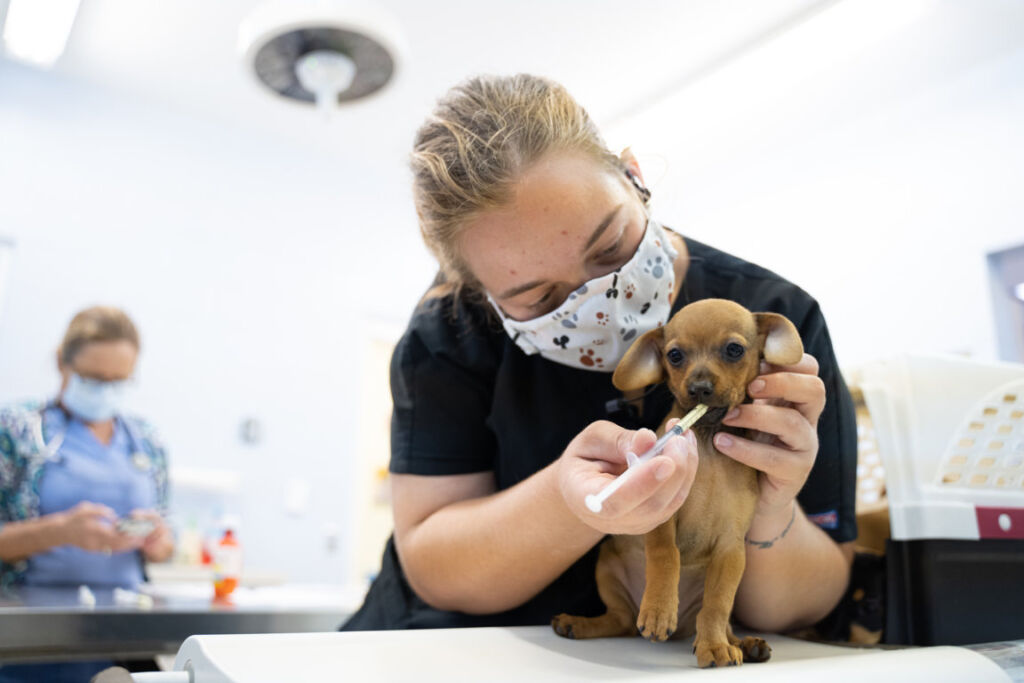 Evolving Needs, Expanding Pet Services
We take in every lost, stray, and homeless animal who comes to us in need, no matter how sick or how severely injured. This includes not just dogs and cats, but reptiles, birds, small mammals, farm animals, and more. With the support of our community, we are working toward saving every healthy and treatable animal who comes to us in need. As we move closer and closer to this goal (and continue to decrease shelter intake through preventative programs such as spay and neuter services and vaccine pop-up clinics), many of the animals in our care have more complex health and behavioral issues and take longer to adopt.