Bark In The Park, your dog's day at Riverside Park, is the perfect outing for you, your family, and your dogs.
Location
Riverside Park, Vero Beach
Countdown to Bark in the Park 2024
Get the latest updates on all things Bark in the Park!
YOUR DOG'S DAY AT RIVERSIDE PARK!
FREE ADMISSION • BRING YOUR FRIENDLY DOG • ENJOY MUSIC • YUMMY EATS • VET TIPS • AWESOME PET PRODUCTS & SERVICES • KIDS ZONE • SPECIAL GUESTS • SPEAKERS • CONTESTS • VIP LOUNGE • AND MORE!
BARK IN THE PARK RULES FOR DOGS
All Dogs Must:
be on max 6′ leash at all times; strollers welcomed

NO retractable leashes

have current rabies vaccination and license. (tag on collar)

not create a nuisance, ex. excessive barking or aggressive behavior
Owner or Handler Must:
be responsible for their pet; aggressive dogs may be removed

dispose of fecal matter deposited by their dog; bags will be available
10:30am, 12:30pm & 2:30pm
This internationally acclaimed professional Frisbee dog touring show is comprised of the largest collection of the best Frisbee Dogs on the planet. Their routines are choreographed to music, defy the normal relationship between man and canine; and leave even the oldest of children with a smile on their face and in their heart. We promise you will be laughing and clapping in awe at the tricks these dogs perform.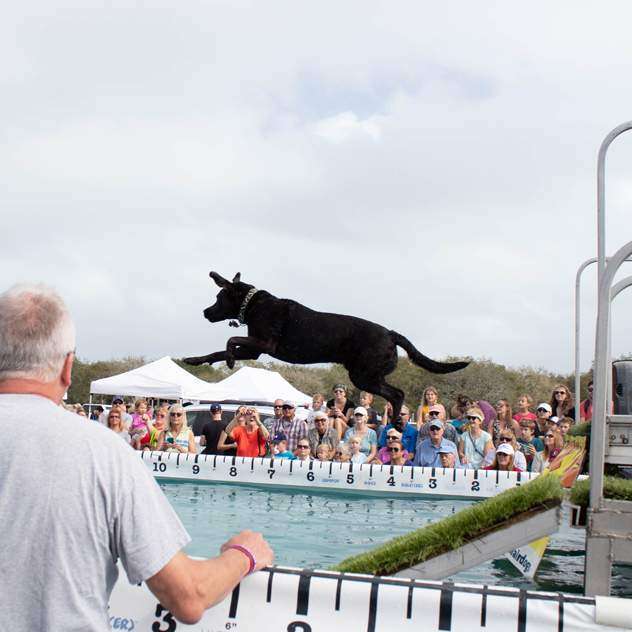 11:00am, 1:00pm & 3:00pm
Diving Dogs is a fun, exciting but easy to do sport where you throw your dog's favorite toy into a pool, he runs along the dock, flings himself off the end of it, lands in the water and grabs his toy. The goal? To have the longest jump possible! From the smallest jumper to the biggest ultimate highflyer, all breeds any size are encouraged to jump… as long as they can swim! Your dog can jump during non-show times. Show times are reserved for the Ultimate Air Dogs competition.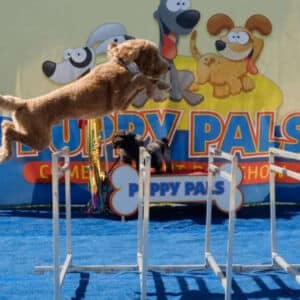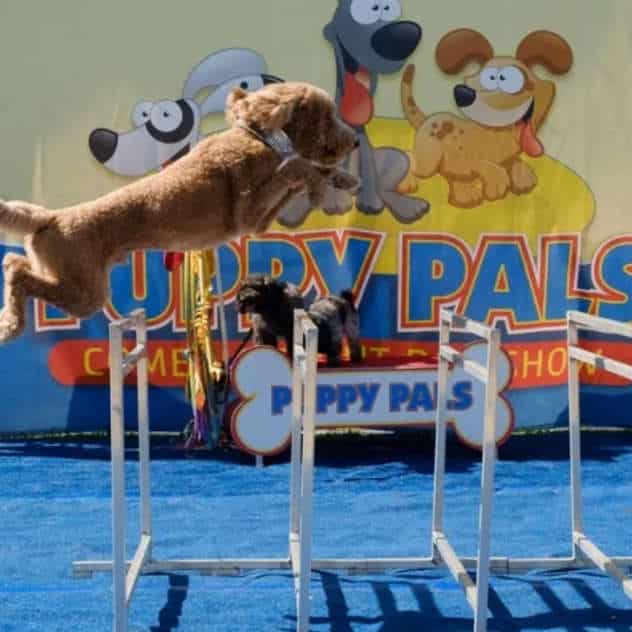 The Puppy Pals Comedic Stunt Dog Show
11:30am, 1:30pm & 3:30pm
The Puppy Pals Comedic Stunt Dog Show is a hilarious presentation for the whole family and the dog lover in everyone! You won't believe your eyes when these pooches perform spectacular stunts and breathtaking feats such as climbing a ladder, jumping rope, and even a BACKFLIP! Full of surprises and laugh-out-loud canine comedy, that is sure to leave everyone howling for more!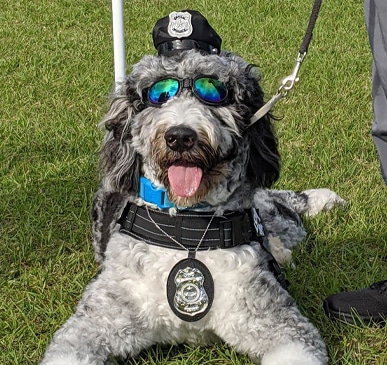 Contest at 12:00pm. Entry is free. Registration is from 10:00am – 11:00am the day of the event at the main stage.
Do you have the most creative, over-the-top costume idea for your pet? We want to see it! Registration starts at 10:00am the day of the event and show time is at noon at the main stage. The top winners will take home a prize and goodies PLUS a "Best in Show" medal will be awarded.
Sheriff's Department K9 Demonstration
2:00pm
We are proud to present the Indian River County Sheriff's K-9 demonstration, featuring skilled and highly trained police dogs showcasing their impressive skills in obedience, tracking, and protection. These incredible animals are an integral part of law enforcement, and their demonstrations provide a unique opportunity for attendees to learn more about the important work they do. Don't miss this exciting and informative show!
Doggy Look-a-like Contest
Contest at 3:00pm. Entry is free. Registration is from 10:00pm – 2:00pm the day of the event at the main stage.
Do people say you and your dog look alike? Could you pass as twins? It's been said that many dogs take on the looks of their owners—or is it the other way around?! If you and your four-legged friend are similar in more ways than one, we encourage you to participate in the Bark in the Park Doggy Look-a-like Contest. One lucky winner will receive a prize and medal! 
10:00am – 5:00pm
The dog lure course is a fun and exciting activity that involves guiding your dog around a course using a lure or toy. This activity is a fun challenge that tests your dog's agility and coordination. To participate in the dog lure course, your dog must be fit and healthy, and should be able to follow basic commands such as sit, stay, and come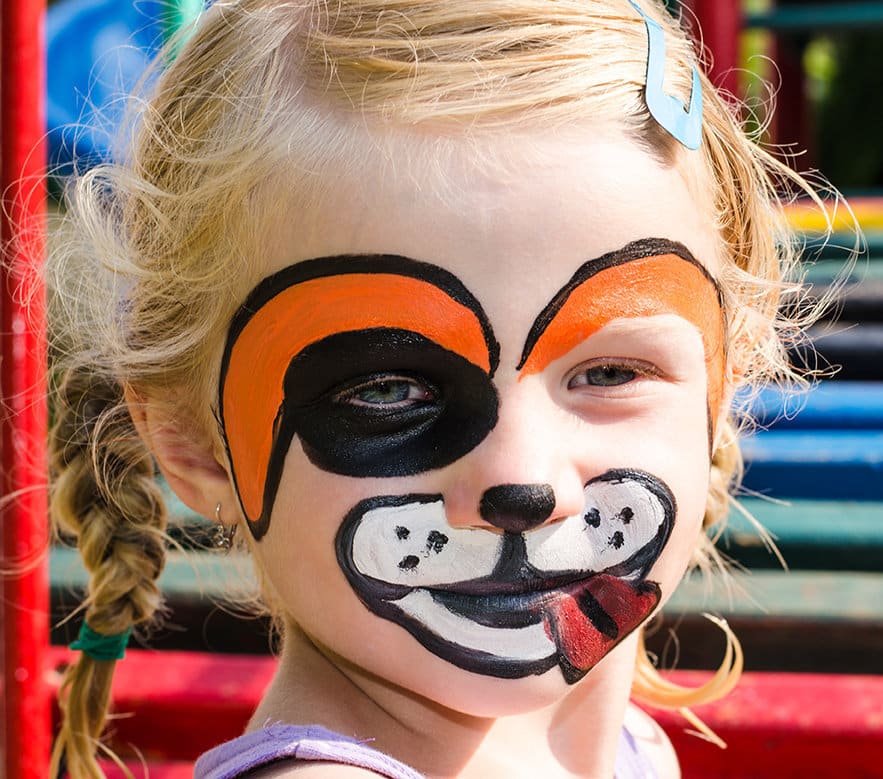 Face Painting for the Kids
11:00am – 3:00pm
Calling all kids (and kids at heart)! We'll be offering face painting at our upcoming event. Come get transformed into your favorite animal or superhero and make lasting memories with your friends and family.
Inflatable Games for the Kids
10:00am – 5:00pm
We'll be setting up a kids zone complete with inflatable games, cotton candy, Kona Ice and more. Bring the whole family and let the little ones have some fun while you enjoy the festivities.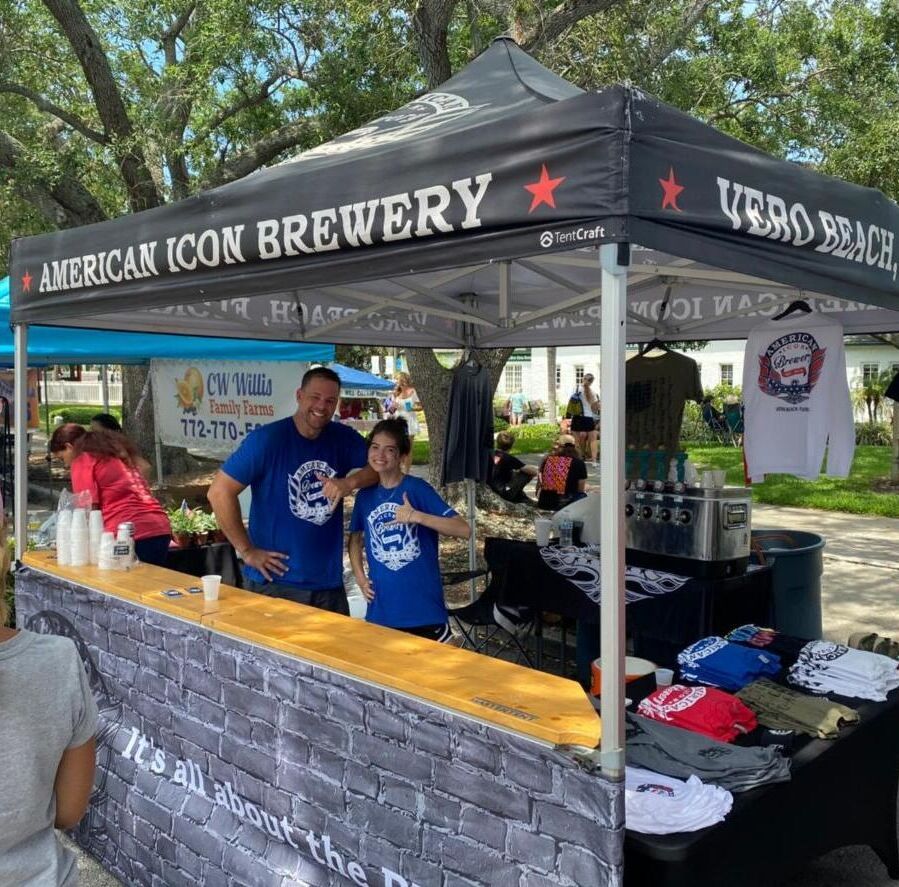 Local Craft Beers & Specialty Cocktails
10:00am – 5:00pm
Enjoy a cold beer or cocktail while strolling through the pet-friendly vendors and dog play areas or while watching one of the amazing dog shows. American Icon Brewery will be serving domestic beers, local beers from around the Treasure Coast and mixing your favorite cocktail.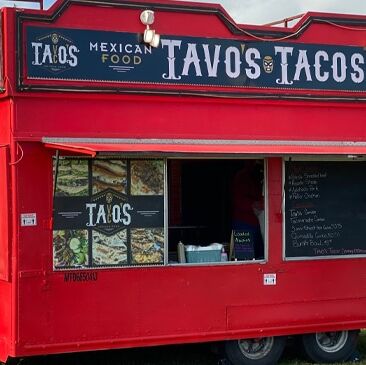 10:00am – 5:00pm
Attention foodies! We're excited to announce that we'll be hosting a variety of delicious food trucks at our upcoming event. From savory BBQ to indulgent sweets, there will be something for everyone to enjoy. Don't miss out on these tasty treats!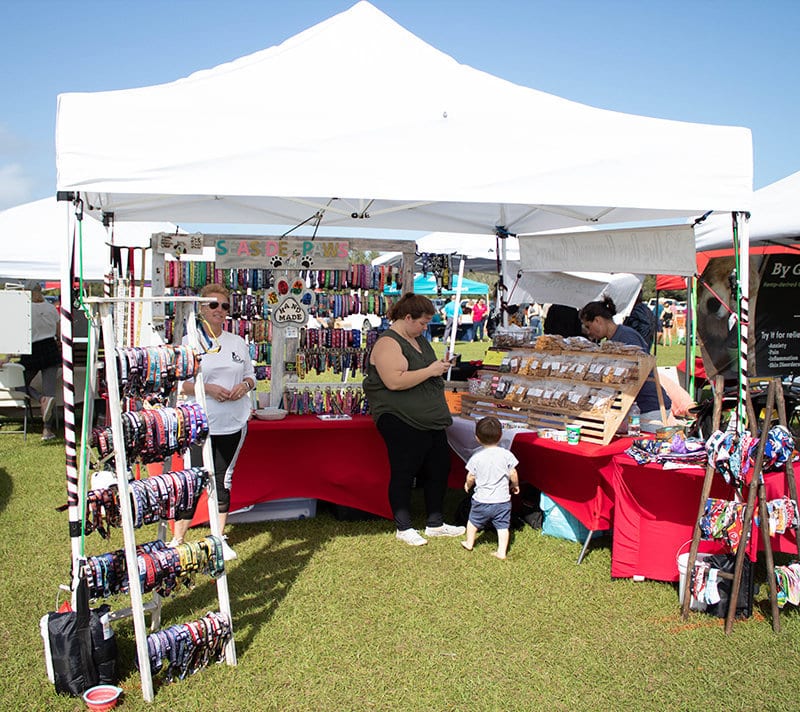 Pet-Related and Local Business Vendors
10:00am – 5:00pm
Bark in the Park will feature a variety of pet-related vendors, as well as local businesses showcasing their products and services. Bring your furry friends and come support your community while having a great time.
Riverside Park Vero Beach
3280 Riverside Park Dr.
Vero Beach, FL 32963
Saturday, January 6, 2024: 10:00 a.m. – 5:00 p.m.
Thank you to our sponsors