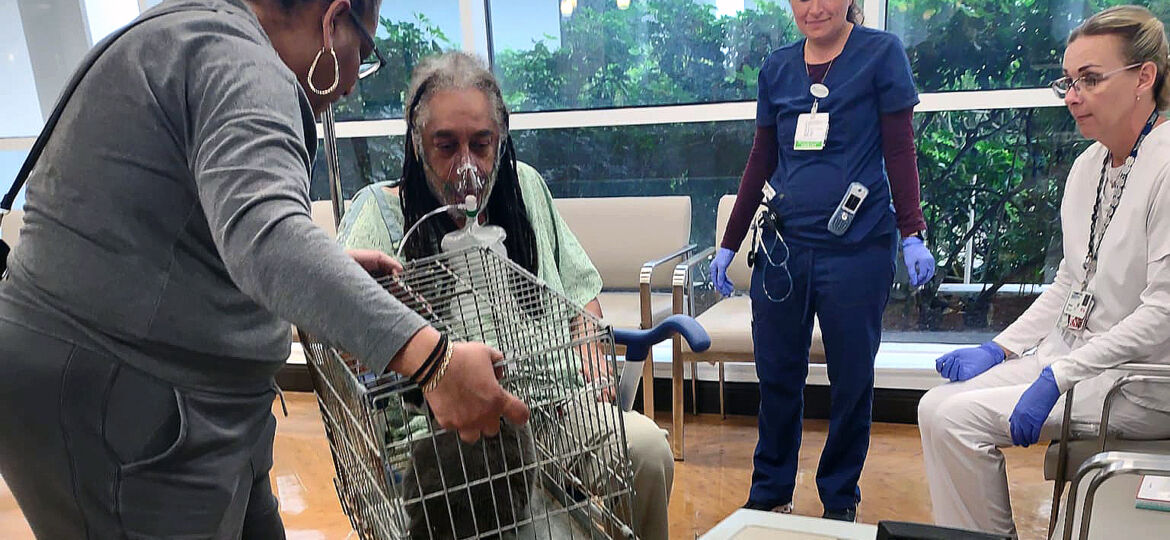 Saying Goodbye to His Beloved Companions: A Heartwarming Tale of Community Support
This past week, we were honored to help a Vietnam veteran and combat vet, as he bid an emotional farewell to his cherished feline companions. After a month of dedicated care provided by a group of compassionate individuals at the Cleveland Clinic, it was determined that this veteran would no longer be able to live independently or care for his beloved kitties. What followed was a heartwarming collaboration between For The Love Of Paws and the Humane Society of Vero Beach and Indian River County, exemplifying the power of community and compassion.
The story began when a group of kind-hearted individuals came together to support a Vietnam veteran/combat vet. They provided essential care to his five beloved cats while he was hospitalized. It was a month filled with tireless devotion, ensuring that not only the veteran but also his feline companions were well taken care of.
However, as the days passed, it became apparent that the veteran would require continuous care and assistance, making independent living an unattainable goal. For many pet owners, parting with their beloved animals can be one of the most challenging decisions to make. In this case, it was a heart-wrenching decision that could not be avoided.
Amidst the heartache, a ray of hope emerged. For The Love Of Paws, in partnership with the Humane Society of Vero Beach and Indian River County, played a pivotal role in ensuring the well-being of the five cats. Together, they orchestrated a seamless transition for the feline family, ensuring they would continue to receive the love and care they so rightly deserved.
One of the most touching aspects of this story was the opportunity provided to the veteran to say a heartfelt goodbye to his beloved companions. The nurses and doctors at the Cleveland Clinic hospital, who had cared for the veteran during his stay, went above and beyond to make this heartwarming reunion possible. It was a moment filled with both tears and gratitude, as the veteran had a final chance to be with his feline family.
His beloved kitties are all being spoiled and loved on at the Shelter. Each will be given the time they need to adjust to their new surrounding before finding their new, loving homes.
Please let this story be a heartwarming reminder that in times of adversity and change, the profound impact of small acts of kindness and the strength of a pet-loving is a testament to the resilience and compassion that lies within us all.